TEFL Teaching English as a Foreign Language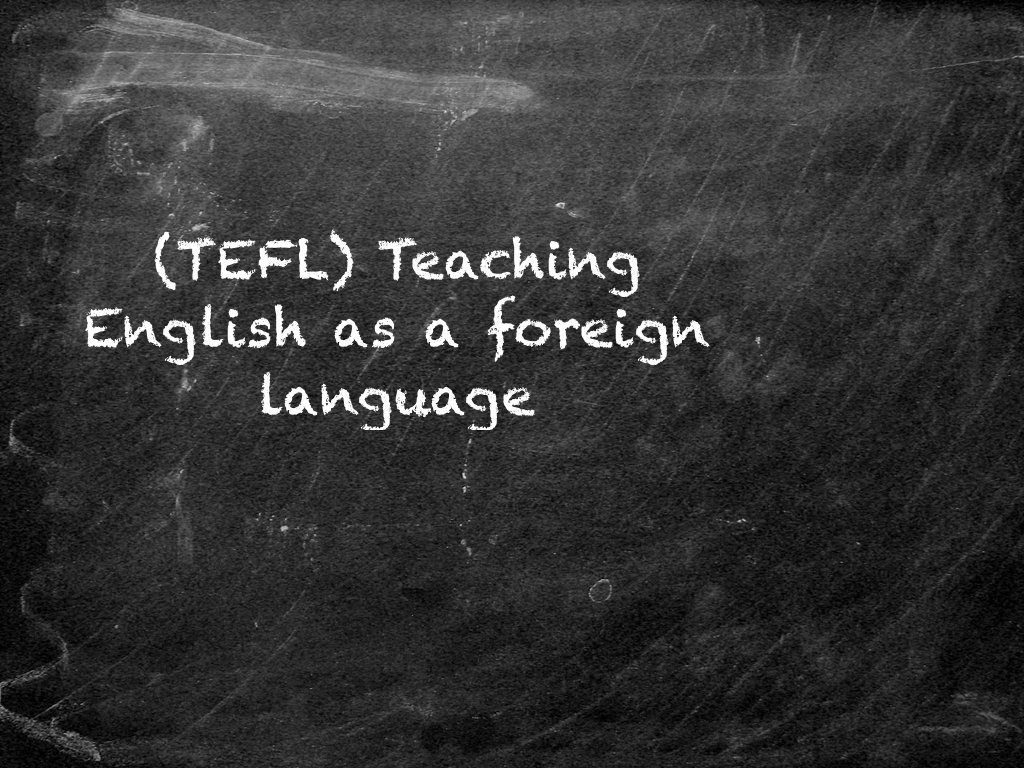 TEFL Teaching English as a Foreign Language
Learn to teach English to speakers of other languages. Teach English while travelling the world.
Full Time: Morning Course 4 Weeks Monday to Friday 9am-1pm
Part Time: Evening Course 8 Weeks Tuesday, Thursday, 6pm – 9pm, Sat 9am-1pm
R9000.00 for 4 weeks full time / 8 weeks part time.
About
TEFL stands for teaching English as a foreign language. The TEFL course is designed for native or fluent English speakers with or without previous teaching experience and the TEFL course equips you to pass on English language skills to foreign students.
What opportunities are there for TEFL qualified teachers?
With English firmly established as the leading world language, it has become essential for anyone wanting to operate in an international context to upgrade their skills. This has resulted in a huge demand for English tuition worldwide.
Many TEFL teachers working abroad find employment in private language schools, where they teach English to teenagers and adults as well as giving private lessons. Others find jobs in state schools, where they teach groups of children of school-going age. Once students have successfully completed the course, EAG puts them in touch with agents who help qualified TEFL teachers find jobs and accommodation in foreign countries.
As well as opportunities for TEFL teachers overseas, there is a need for them in SA. Many foreigners move to SA and learn English once they are here, while working or before starting their studies. Family members accompanying them also have the need to learn English.
In SA, there a numerous private language schools who require staff, as well as the possibility of becoming established as a private teacher. Second language speakers also benefit enormously from courses designed for foreigners as they provide them with a thoroughly systematic way of learning English, so the TEFL approach makes teachers far more effective when passing on language skills to local students too.
Admission requirements and certification
Students should be mother tongue speakers or have an excellent command of English. People who want to teach in Japan, Korea or Taiwan need to have a Bachelors degree in any discipline as well as a TEFL certificate for teaching English. Other countries such as China, Thailand, and Vietnam only require teachers to have a TEFL certificate.
There are numerous TEFL courses available so choosing a course can be confusing. At present, there is no international organization that accredits TEFL qualifications. In general, employers will accept most 4-week 100-hour TEFL certificates. Since 2005, over 750 students have completed the English Access Gauteng TEFL course and have found employment in Europe, the Far East, the Middle East, South America and at home in South Africa.
Why should I do a TEFL course?
If you wish to travel and work abroad, a TEFL Certificate is what you need. Living in a foreign country while teaching a vital skill is an invaluable experience. For thousands of young people, who would otherwise not be able to afford it, Teaching English has made foreign travel a possibility. For not so young people it is simply a great experience in life. Teachers are able to develop a deep understanding of the culture of their adopted country and mentality of its people.
Trained TEFL teachers from native English-speaking countries are in high demand all over the world since this is the global language being taught everywhere.
Whether it leads to a gap year experience or a lifelong career in SA or abroad, this is an enjoyable, hands-on course that will enhance your life. The TEFL course takes place at our school in Parkmore, Sandton and it is designed to provide you with the skills and qualification you need to start your career as an English teacher.